Increase your brand recognition by sponsoring branded event photos. For details, click here
Use our photos as an event fund-raiser: Click here for a quick overview ...or... Click here for full details.
Available for event coverage throughout Upstate New York, New England ... and beyond. Click for details.
For a quick look at our sports/event work, click here
Freelance photographers: email phendrick7602127@roadrunner.com to learn about working with us.
If you receive error messages with the links below, please try a different browser. Also, the shopping cart servicing the photo pages generally IS NOT COMPATIBLE WITH CELL PHONES. Please use your computer when ordering.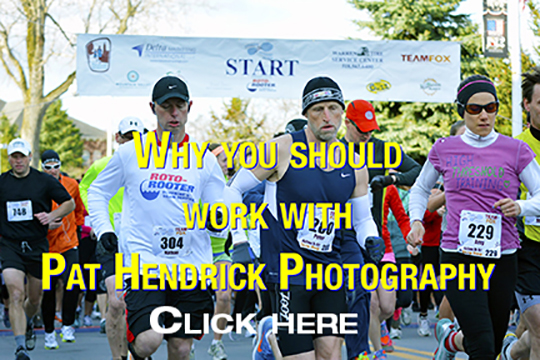 New Event Home
All events photographed from 2015 to 2017 are being migrated to their new home. Click here to reach the opening Website and lists of events that have been migrated.
Moving 3 years of events means reloading about 1 million photos. That takes a long time. Your patience is appreciated.
For information on services and rates, contact:
Pat Hendrick Photography
259 State Route 86
Paul Smiths, NY 12970
Call 518-327-3342
Or email
phendrick7602127@roadrunner.com
Website contents are copyright
@2000-2018 Pat Hendrick Photography